With mobile phones becoming the number one killer on roads around the world, car maker Volkswagen has stepped up to the plate in China, with an innovative advertisement to make people understand the perils of distracted driving.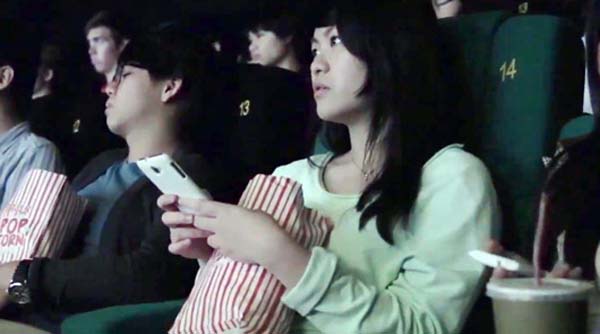 For the innovative advert to work, a movie theatre was equipped with a location-based broadcaster that could send a mass text to everyone in the room at once. At the same time, a special short film aired before the feature.
A driving advert starts on screen, an endless, straight, slightly boring road appears for the driver… Until the crucial moment, when a close-range mobile broadcasting device pushes an SMS message to all phones in the cinema, at the same time, a huge crash happens on screen.
https://www.youtube.com/watch?v=JHixeIr_6BM