Research of mobile phone use by Irish drivers, carried out by motoring solutions specialists, easytrip, has revealed that a significant number of motorists are violating mobile phone road traffic regulations, with more than 10 per cent of drivers continuing to put their lives, and others, at risk by using their hand-held phones whilst driving.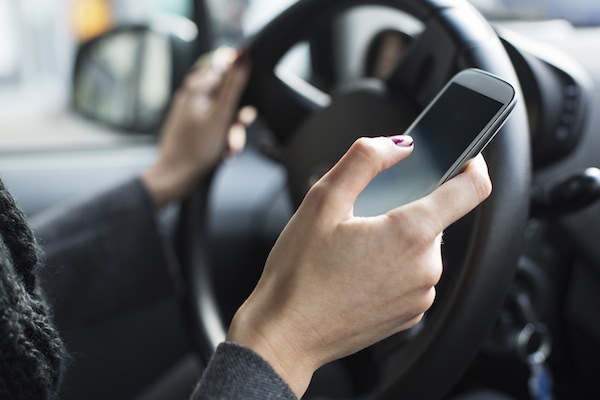 The research, which involved monitoring more than 1,000 vehicles during peak commute times, produced some alarming findings.  Of the 10 per cent of motorists who were observed breaking the law in relation to mobile phone use:
53 per cent were texting / checking their mobile phone while driving or stationary at traffic lights
48 per cent were speaking on their hand-held phone whilst driving or waiting in traffic
(With some drivers committing both offences)
There was a clear distinction between male and female drivers' habits in the sample monitored, with more males (63 per cent) than females (37 pe cent) observed breaking the law.  The most common violation for males was talking on their hand-held mobile phone while driving (41 per cent) whereas the most prevalent for women was checking or texting on their mobile phone while stopped at traffic lights (39 per cent). 
From a commercial perspective, the easytrip research also showed a significant number of trucks and vans drivers, mostly male, were talking on a hand-held phone while driving.
Interestingly, it appears there is a generational divide involved in the type of offence being committed, with middle-aged people (40-50 age group) more likely to be caught talking on the phone while younger drivers (20s and 30s) are more likely to text or check their phones while driving. 
"Three months on from the introduction of the new penalties for texting, and it seems that a lot of motorists are still ignoring the dangers," said Ciara O'Brien, General Manager, easytrip.  "Holding a mobile phone while driving, whether you're talking or texting, increases your chance of an accident by up to four times and is lethally dangerous – that is why the new penalties are so severe."
"From August 1st, penalty points for holding a mobile phone while driving increase from 2 to 3 points, with a fixed-charge of €60 that can lead to a possible €2,000 fine on conviction, " Ciara continued. "We urge all our customers, and all motorists in general, to use hands-free technology while driving or better still, put your mobile phone away altogether. Ultimately safe motoring is the responsibility of each individual driver on our roads," concluded Ciara O'Brien.