Parents and carers across Co. Mayo are being encouraged to pledge their support for a new scheme aimed at tackling inappropriate and illegal parking around schools.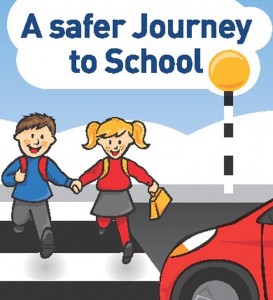 Many schools suffer from inconsiderate parking around the school entrance and in nearby streets and as a result children's safety is being put at risk.
With the support of schools and Mayo County Council has launched the Parents' Parking Promise.
The promise encourages even more parents and carers to park responsibly around schools or consider using other modes of transport such as walking, cycling or bus journeys to help children travel to and from school safely.
The promise asks everyone that signs up to:
 not park on zig zag or double yellow lines
 not park on pavements
 park carefully and considerately
 consider walking or cycling to schools, or take part in the Park & Stride (if the school has this one) and park a short distance away from the school and walk the remaining bit – which are both healthier alternatives.
By signing up to the scheme and completing the Parking Promise form parents/carers will then receive a car badge from their School, which is unique to their children's school, which demonstrates their commitment to parking responsibly and hopes to further strengthens their support to the scheme.