The Road Safety Authority (RSA) is urging people nationwide to get involved in the seventh annual 'Irish Road Safety Week', the national drive to save lives and prevent injury on Irish roads. This call comes as deaths on Irish roads have remained high this year, after increasing for the first time since 2005 last year. This year, 'Irish Road Safety Week' will run from Monday 6 October to Sunday 12 October, and the RSA is urging people to get involved in this national drive to save lives.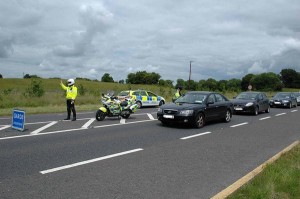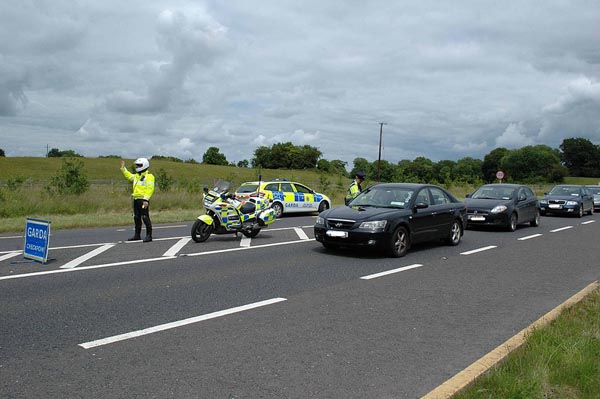 To date this year, 140 people have been killed on Irish roads, a decrease of 4 when compared to the same period last year. The RSA has expressed concern about the high numbers of vulnerable road users killed this year, particularly following the deaths of 13 children under the age of 14 in road traffic accidents so far this year, compared to seven children who were killed on the roads in the whole of 2013.
This week, road safety activities will take place around the country to promote the need to stay safe on the roads. A full list of these activities is available on www.rsa.ie
Ms Moyagh Murdock, CEO of the Road Safety Authority said:
"This year, for the second year in a row, we are seeing a marked increase in deaths on our roads when compared with previous years, where great strides were made to reduce deaths. It's a worrying time but if we have learned anything over the last few years, it's that we all have the power to make a big difference. Tragically 140 people have lost their lives on the roads this year and that's almost the same as it was this time last year. Vulnerable road users are most at risk this year – the old and the young, cyclists, pedestrians and motorcyclists. We really need to redouble our efforts to try and reduce what was the worst year on our roads in seven years last year."
"During Irish Road Safety Week, let's all take this opportunity to review our behaviour on the roads and consider what we can do to make our roads safer. There are lots of road safety activities taking place throughout the country during Irish Road Safety Week, so please get involved, and play your part in saving lives on our roads."
The RSA's Annual Academic Road Safety Lecture kicks off 'Irish Road Safety Week' on Monday 6 October in the Dublin Castle. The theme of this year's lecture is 'Fatigue, Sleep Disorders and Driving Risk' and will feature presentations from sleep disorder experts including Professor Walter McNicholas, Director of the Pulmonary and Sleep Disorders Unit at St. Vincent's University Hospital, and Ms Ellen Townsend, Policy Director at the European Transport Safety Council (ETSC).
Other activities taking place around the country during 'Irish Road Safety Week' include:
The Irish Tyre Industry Association is offering free tyre safety checks on Thursday 9 October as part of 'Irish Road Safety Week'. Keeping your tyres in roadworthy condition is especially important as winter approaches. The checks will be available nationally at participating tyre centres. Details are available on www.itia.ie and in the 'Tyre' section of www.rsa.ie To download a copy of the 'Your guide to Tyre Safety' booklet which includes information on buying second hand tyres please visit www.rsa.ie
A series of 'Driving for Work' seminars, run by the Road Safety Authority, the Health and Safety Authority and An Garda Síochána, will be held in October with the first taking place during Irish Road Safety Week on Wednesday 8 October. These free half day seminars are designed to help business owners, managers and supervisors understand how effective management of work-related road risks can keep employees safe on the roads and benefit the bottom line. More details are available on www.drivingforwork.ie
'Beep Beep Day!' a road safety awareness day for children, with 20,254 children taking part in 1,473 pre-schools around the country on Friday 10 October. The RSA has sent road safety packs to all pre-schools taking part in 'Beep Beep Day!' Children aged 5 and under will practice basic road safety messages with the 'Simon and Friends' road safety storybooks, songs, games and activities. Each child will also receive a high vis vest in their pack. Information regarding child safety in cars is also being distributed to parents. This event is coordinated nationally by the RSA and organised locally by the County and City Childcare Committees.
The Secondary School "Back to School" pack will be distributed to students in first year and Leaving Cert year. Pencil cases with road safety advice will be distributed to first year students while wall planners with road safety stats and important dates will be distributed to leaving cert students. Both giveaways will be supported by posters which will be displayed on the school notice board.
§ The RSA's primary school programmes Seatbelt Sheriff/Hi Glo Silver will launch during Irish Road Safety week where all primary school teachers nationwide will receive a pack. Seatbelt Sheriff encourages children in 1st class to always wear their seatbelt when out and about in the car while Hi Glo Silver targets 2nd class children reminding them to wear high vis when out cycling or walking day or night.
The RSA will also be running a series of free giveaways on their Facebook and Twitter pages, including free bicycle lights throughout Irish Road Safety Week. For further information, visit www.facebook.com/RSAIreland and www.twitter.com/RSAIreland.
As winter approaches, the RSA will be broadcasting their 'Is your car ready for winter?' radio ads on local radio stations throughout 'Irish Road Safety Week'.
The RSA's interactive road safety Shuttle and roll over simulator will be at the following locations during Irish Road Safety Week – UCD on Monday and Tuesday 6th & 7th October and Athlone IT on Thursday 9th October. StreetSmart is in Ballylanders NS in Limerick on 6th & 7th October and Presentation Primary School in Limerick City on 8th, 9th and 10th October.
§ As part of the Road Safety Authority's commitment to bringing road safety into all communities, we have set up a Nationwide Road Safety Education Service, which will be rolled out during Irish Road Safety Week. Ourteam of Road Safety Educators are available to travel all around the country visiting pre-schools, schools, colleges, YouthReach and community groups, places of work and sporting organisations. We tackle a range of topics on road safety including road safety at school, pedestrian and cycle safety, urban and rural transport issues, learning to drive and killer behaviours such as driver distraction, speeding and driving under the influence of drugs and alcohol.
There are also a series of initiatives being planned by local road safety officers in Local Authorities around the country. For example, in Clonmel on 7th October "Keep Safe" event will be attended by Tipperary RSO Donal Purcell. This event brings 5th and 6th class primary school pupils together with local agencies and organisations with a safety remit to explore safety issues, including road safety. Donegal Road Safety Working Group (DRSWG) are once again holding 3 Road Safe Road Shows over two days – 14th & 15th October in Aura Leisure Centre, Letterkenny, Co. Donegal.
Almost 3,000 students are expected to attend the shows this year.
For further information on 'Irish Road Safety Week' and the activities planned for your county, visit the RSA website at www.rsa.ie.