Motorists are being advised to drive with care around loose livestock. The advice comes from the AA who says that animals such as deer, swans, cattle, horses, sheep or goats but they all pose a danger for motorists.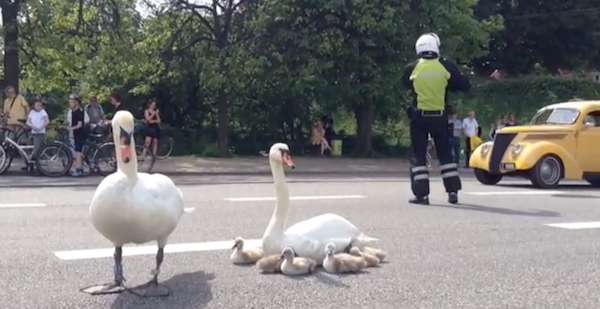 Animals don't usually cause that many single vehicle collisions but motorists must be aware how to behave if they do come across livestock.
If motorists come across loose livestock or farmers moving animals; it is imperative that motorists be patient and do not startle the animal.
· Always slow down and be prepared to stop when approaching or overtaking animals.
· You must obey any signal to slow down or stop given by the person moving animals.
· Motorists should avoid using their horn if an animal is in front as it might frighten them.
· A warning sign will be in place on roads where animals are common.