Carmaker Volvo, has scored top marks in the safety stakes, in a safety report compiled by Swedish insurance company Folksam.
Four Volvo models – the S60, V60, V70 and S80 topped the rankings with a 12 per cent margin to the next car on the list. The Volvo S60, V60, V70 and S80 were almost 60 per cent safer than the average car in the report.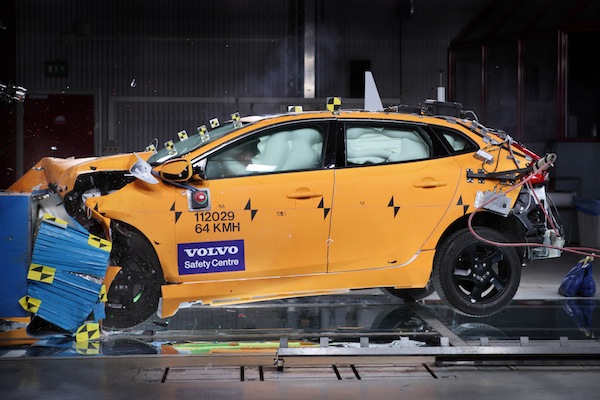 All models in Volvo's current range gets a top safety pick recommendation by Folksam. To get this recommendation a car must be 40 per cent safer than the average car.
"We are very proud of the result. The report is built on accident data and real traffic conditions, which have always been the starting-point for our own safety work. We focus on areas where our new technologies create significant results in real-life-traffic," says Thomas Broberg, Senior Advisor Safety at Volvo Car Group.
The Folksam study
The Folksam study evaluates the safety performance of 238 car models that have been involved in 158,000 accidents that have been reported to the Swedish police between 1994 and 2013. The information is combined with medical reports about 38,000 injured persons in traffic accidents between 2003 and 2013.