One of the country's leading driving schools is advising motorists on the regulations that govern towing a trailer.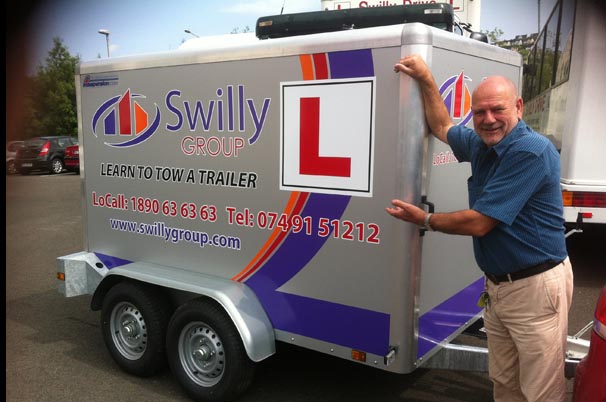 The Swilly Group, with offices in Letterkenny, Finglas, Tallaght and Belfast says there is a cloud of confusion around t the requirements on towing a trailer with a car, van or Jeep.
"Am I legal?" is a common question thrown out by many a confused farmer, landscaper or construction contractor. The Swilly Group says there are a number of checks that need to be carried out before motorists can be confident they are driving a legal trailer-vehicle combination.
The first check to be carried out is whether the driver has the correct licence category for the trailer vehicle combination? A car licence (category B) allows a driver to tow a small trailer up to a Gross Vehicle Weight (GVW) of 750 kgs and in some cases slightly higher under certain conditions. For heavier trailers the driver is required to hold a BE category on the licence. The trailer size is then restricted by the manufacturers' specification, which is up to a maximum trailer gross weight of 3,500 kgs.
The second check is whether the driver compliant with the Manufacturer's Specifications regarding the weight being transported by the trailer and vehicle combination. Drivers must ask the question: Am I exceeding the trailer Gross Vehicle Weight (GVW)? And finally, am I exceeding the vehicle Gross Train Weight (GTW)? The vehicle GVW and GTW will be marked on a small aluminium plate usually positioned inside the passenger door frame of the car, jeep or van.
To find out more on the regulations around towing of trailer, why not attend one of the Swilly Group's free seminars. The Swilly Group is running a number of free information evenings on towing trailers on Tuesday September, 24 and Thursday, October 3 at their offices on Business Park Road, Letterkenny, Co. Donegal. To book a place, call (074) 91 51212 or email info@swillygroup.com.