The AA is advising motorists to reflect the change in the season with a change in their motoring habits. Days are getting shorter and there is more of a need to use your car lights on a daily basis. On top of that it's getting colder, the winds are picking up and fog is becoming a daily risk. September has already shown how inclement weather can be a major factor in road safety. AA Roadwatch has reported on 41 collisions so far this month and there have been 8 fatalities.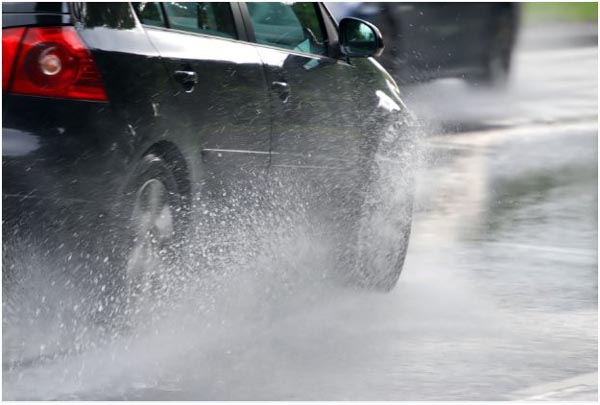 Lights 
With this in mind, The AA is urging motorists to check their car lights, including their fog lights. "Driving in the dark, with just one headlight functioning is dangerous" says Conor Faughnan Director of Consumer Affairs at The AA. "An oncoming driver may mistake your vehicle for a motorbike and on a narrow road, this can be particularly dangerous. They may not leave enough room for your vehicle to pass and this can cause a collision."
Fallen Leaves
Autumn brings with it, fallen leaves, blustery conditions and of course rain. Wet leaves are a common problem for motorists in the autumn months and it's important to be prepared in these conditions. Check brake pads, tyre pressure and tyre tread depth. "Remember wet leaves are not only slippery for motorists but also for cyclists, motorcyclists and pedestrians too. Make sure you leave plenty of room when passing more vulnerable road users" says Faughnan.
Keeping your car in-shape with a pre-winter service can really help to avoid an unnecessary breakdown. The AA who attend about 140,000 breakdowns every year, see a greater increase in call-outs every winter. "Some of the problems our patrols see on a daily basis are caused by general wear and tear. It has already been proved that cars on Irish roads are getting older. The older the car the more care and attention it will need. Getting your car serviced regularly can help prevent costly breakdowns" advises Faughnan.
Rain
Preparing your car for rainy conditions is relatively easy. Once you've checked your tyres and brakes, the next thing you need to do is replace your window wipers. Most wiper blades only last about a year so if you haven't changed them since last year, now might just be the time. Top up your washer fluid too, so that you can keep your windscreens clear. While you have the bonnet open, it would be a good idea to check your oil and coolant fluid also.
The last two years has seen autumnal flooding in many parts of the country. Last October flooding in Cork City caused a lot of damage and in Dublin in October 2011, flooding consumed many of the capitals major commuter routes and caused major traffic problems. "Knowing what to do if you come across floodwater may help you avoid being stuck on the side of the road. Just 6 inches of water is enough to flood your air intake and could cause very serious and expensive damage" warns Conor.
What to do, if you come across a flood: 
·         Only drive through water if you know it's not too deep for your car.
·         Never drive through fast-moving water as your car may be swept away.
·         Allow oncoming vehicles to pass first as they may create a bow wave which could flood your air intake.
·         When it is safe to pass through the water, drive through the centre of the road as that is the highest point.
·         Drive slowly through standing water and use a low gear to keep the revs high.
·         Once you start driving through the water, keep going but only if you can see what is on the other side.
·         Don't take your foot off the accelerator as water may get into your exhaust.
·         Make sure you test your brakes as soon as you can after leaving the water and rev the engine to clear water from your exhaust.
·         Remember driving fast through standing water is dangerous as tyres lose contact with the road and you could lose steering control. If this happens, hold your steering wheel lightly and lift off the accelerator.
·         Heavy rain is often accompanied by strong winds so take extra care on high ground and on exposed roads. Remember high-sided vehicles are particularly vulnerable so give them a wide berth.
·         If you do break down in the rain don't prop your bonnet open while waiting for your AA patrol, as the engine will be harder to start if the electrics are wet.