An Irish technology company has launched a new mobile application that provides the latest in Electronic Driver Vehicle Safety Checks for all vehicle types in the transport industry.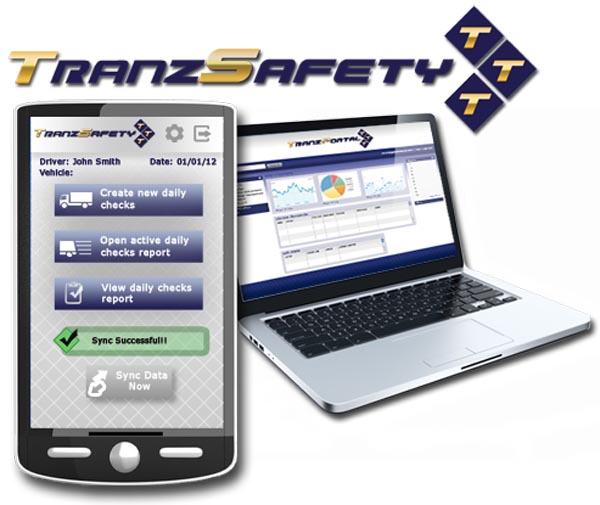 The TranzSafety mobile application was developed as a mobile application and it allows for all required checks to be completed on a timely basis in a totally paperless environment.
Defect management is made simple and effective with TranzSafety through the use of image capture on the device that can be routed to the relevant business department for actioning. . Vehicle downtime in the field is reduced and the work flow of issues is seamless. "We have had an extremely positive response to the roll out of TranzSafety from the transportation industries in both the UK & Ireland," said Mike Price, Sales Director & Founder of Tranzaura. "We are delighted to provide yet another innovative solution."
The software is easily installed and driver intuitive with only checks applicable to that driver being displayed. Checks are easily done using the latest touch screen technology and navigation through the screens is fast and seamless for the driver. Data is instantly available to the Fleet Manager so any issues can be dealt with on a timely basis. Reports are also available to allow a full view of safety checks and defects across the fleet without any paper changing hands or the need to visit a depot again. The checks incorporated on the system are based around the latest required legislation and can also be customised very easily to incorporate the needs of the individual fleet.
For further information or to request a demo please visit www.Tranzaura.com
Tranzaura UK Ltd., Victory House, 400 Pavilion Drive, Northampton Business Park, Northampton, N47PA, United Kingdom. Tel +44 (0)8445 447797 / Mobile +44 793 645 9543
Tranzaura Ltd., 46 Eastlink Business Park, Ballysimon Road, Limerick, Ireland. Tel +353 (0)818 287 387 /Mobile +353 (0)87 642 4481, Fax +353 (0)61 338 065