A new road safety microsite, aimed at helping to keep senior drivers as safe as possible, for as long as possible has been launched.
Stillsafetodrive.org.uk is a brand new online resource, featuring a suite of videos that covers the process of ageing, the risks that it can bring to driving, and the best ways of staying safe on the road.
UK breakdown provider, GEM Motoring teamed up with well-known TV presenter Valerie Singleton, who presents the three main videos for the Still Safe to Drive resource.
The website advises senior motorists to reflect on their ability, skill and attitude, and to consider getting their driving checked out in the same way they get their car serviced regularly.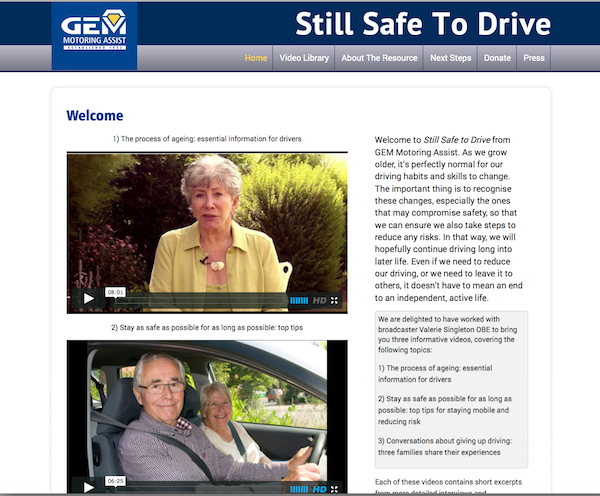 TheStill Safe to Drive video library documents specific discussions with experts in healthcare and motoring, including on the following topics:
Making sure the car you drive is right for you, with motoring journalist David Motton
Tips for a successful conversation on safety and 'giving up' driving, with psychologist Professor Andrew Parkes
Maintaining physical fitness, with specialist geriatric registrar Dr Amanda Kilsby
The importance of looking after your eyes, with optometrist Professor Steve Taylor
Why crash risk increases in drivers aged 75 and above, with Sgt Rob Heard of Hampshire Police
The videos are all freely available at .www.stillsafetodrive.org.uk