Motorists have been advised that heavy rain is expected in the coming days with a risk of flooding in parts.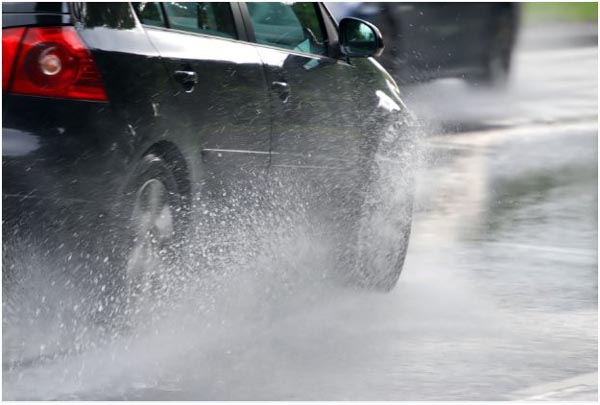 Met Éireann has said that the heavy rain is expected to continue until Thursday and there is a risk of flooding on some of the the country's roads.
Driving through large puddles or flooding can be extremely dangerous and it can cause expensive damage to your car.
With this in mind, AA Rescue is advising motorists to be extra vigilant and is offering this advice:
·         Never drive fast through standing water. You may lose contact with the road and lose steering control.
·         Be mindful of the more vulnerable road users, don't let spray from your car soak cyclists, motorcyclists or pedestrians.
·         Only drive through water if you know it's not too deep for your car. Just 6 inches of water is enough to flood your air intake.
·         If you have to drive through a flood, drive through the centre of the road, at its highest point, when it's safe to do so.
·         If you can see the other side, drive slowly through standing water, but keep going, don't take your foot off the accelerator.
·         Drive through the water in a low gear to keep the revs high and as soon as you've left the flood, test your brakes.
·         If you're waiting for an AA patrol, don't prop your bonnet open as the engine will be harder to start if the electrics are wet.