Nobody wants to see a repeat of recent winters, when snow and ice caused misery and scores of motorists were stranded in their cars overnight.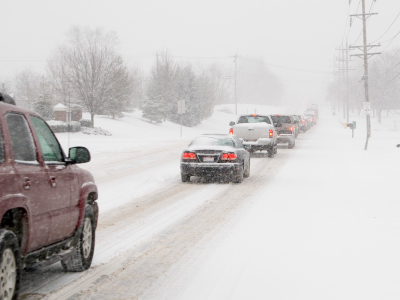 The weather is unpredictable but something that you can control is your car – by taking some simple preventative maintenance steps you can make sure it is in tip-top condition for winter driving.
There are some simple, cheap, practical things that drivers can do before setting off, particularly on long journeys. Make sure your mobile phone is fully charged, keep a working torch in the car along with a small shovel and brush, jump leads, blanket and gloves and, crucially, window cleaning fluid.
Here's a 12-step general maintenance check list to help motorists spot any problems before setting out on the roads this winter.
·         Check the windscreen wipers – replace worn wiper blades as soon as possible and keep some washer fluid in the boot.
·         Check the tyres' tread condition and tyre pressure – you can opt for winter tyres (they perform well in snow and ice) when having tyres changed.
·         Check engine oil and fluids – top up or replace any fluids, (brake, transmission, coolant, power steering and windscreen washer fluid).
·         Check the car's handling – if it is pulling to one side it might be time for an alignment.
·         Check the brakes – if they are soft or making noises get them checkout out.
·         Check the engine performance – investigate if the car is showing signs of a lack of power or performing differently
·         Avoid stuck or frozen doors by using a lubricant or Vaseline-type grease on the hinges and car door rubber seals. It's also wise to invest in a can of lock de-icer for when the door locks are frozen, (store it in your house).
·         Check all your lights – condensation inside the bulb housing is a tell-tale sign that the bulb is no longer sealed and may fail soon.
·         Check your car battery – a good indication of a battery being weak is that when the starter motor begins to start the engine, it is slow or the headlights dim when the engine speed drops.
·         Check your alternator belt – if this snaps the battery will not be recharged and will soon fail.
·         Check the cooling system's fluid – visually inspect any connecting hoses or pipes for leaks.
·         Keep the tank at least half full to reduce condensation in order to avoid fuel lines freezing up.