A recent research study, commissioned by Aviva Car Insurance found that Irish males and females differ significantly both in their driving behaviour and in their opinions of who is best behind the wheel while driving on foreign soil.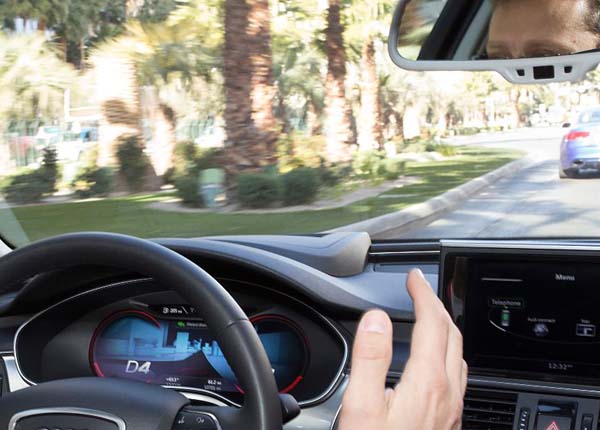 While many of us have found ourselves lost on holiday it appears that only female drivers are comfortable when admitting navigational defeat. 79% of those polled agreed that females are better than males at admitting when they are lost compared to only 5% of males being able to admit they have lost their sense of direction.
When getting back on the right track, Irish females again seem to have the edge over Irish men. The research commissioned by Aviva Car Insurance found that over three quarters (76%) of respondents said that females were better at stopping to ask for directions, significantly more confident than men, who seem less inclined to ask for help at only 8%.
When it comes to staying calm while driving abroad, Irish females remain in poll position. 45% of those surveyed agreed that females are better at managing stress levels compared to only 26% of respondents who said that men are better at coping with the stress of driving abroad.
Irish men, however, have managed to demonstrate a significant competitive edge when it comes to understanding the car. 71% of those surveyed agreed that men are more familiar with how a car operates with only 2% of all respondents advocating females as being more familiar with the operations of the car.
When driving abroad, Aviva Car Insurance policyholders are covered. As part of the Aviva car insurance offering, policyholders will be fully covered when driving within the EU for up to 31 days within their insurance period. This cover excludes breakdown rescue cover and driving other cars.
"Driving abroad does present its own challenges. The idea of driving on the right hand side of the road while simultaneously being faced with different road layouts and foreign signage can create a sense of fear and apprehension in motorists who often feel daunted by the challenge", says Charlotte Moran, Retail Operations Director at Aviva, adding "There's no reason why anyone capable of driving here in Ireland shouldn't be able to drive abroad but, as always, motorists need to exercise caution, keep their wits about them and take it slowly."