The AA Rescue centre has seen a significant increase in callouts for tyre blowouts since the beginning of October. This coincides with the results of an AA survey which shows that 11 per cent of motorists have had a tyre blow out in the last four years.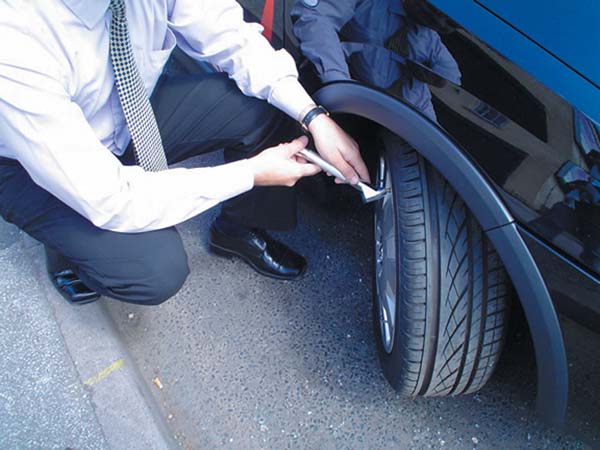 "Our AA Call Centre have been inundated this week with calls to assist motorists who's tyres have burst unexpectedly whilst driving," says Conor Faughnan Director of Consumer Affairs at The AA. "Many things can cause blowouts, such as clipping the pavement when going around corners. We have however seen numerous tyres that were so worn they were bound to burst. For so many, money is tight at the moment and people are putting off spending on their cars but this is a gamble that's not worth the risk."
The condition of Irish roads may be a contributing factor. Potholes and uneven roads can cause serious damage to tyres. An AA survey carried out in March of this year found that 82 per cent of motorists believed the condition of Irish roads had deteriorated in the last year.
Further research into tyre damage lead the AA to conduct a new survey of 15,850 motorists in July, which found that 52 per cent have regularly come across tyre debris on the roads. Figures for this were quite high around the country. Westmeath scored highest, with 66 per cent saying they regularly see tyre debris on the roads. This may not be much of a surprise considering the county, in the heart of the country is bisected by two of Ireland's busiest motorways the M6 from Galway and the M4 from Dublin. On the other end of the scale, the least tyre debris is found on roads in County Donegal.
"Coming across debris on the roads can be quite common but if you're driving at 120 kmph on a motorway and you strike a large piece of tyre it can be lethal" says Faughnan.
With this in mind The AA is urging motorists to take some time to give their car a bit of TLC. A little bit of maintenance can go a long way to keeping you and anyone in your car safe. Check your tyre tread depth and pressure and don't forget rotating your tyres can help them last that bit longer.
The AA says that when the tread on a tyre is worn down it is far easier to lose grip with the road and when the weather is particularly wet, you might find yourself more prone to aquaplaning. Driving on under-inflated tyres is also extremely dangerous. Friction caused by soft tyres puts further pressure on weak points and makes a blow out more likely.