The new National Driver Licence Service (NDLS) network opened nationwide last week and already, thousands of customers have visited the centres to apply for or to renew an existing learner permit or licence.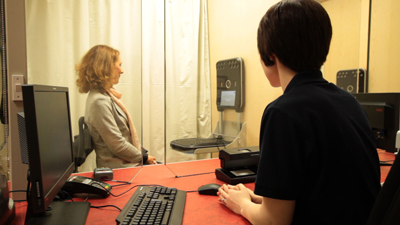 Mr John Caulfield, Interim CEO, Road Safety Authority (RSA) said that there has been an exceptionally high number of people calling to the NDLS centres since they opened on Tuesday and the RSA is now implementing a plan to minimise delays for customers.
"It's great that so many customers have come through the doors of the NDLS centres this week. However, it has led to delays in some of the centres, so to meet the increase in demand, we're deploying 20 extra staff to the centres to help customers applying for their licences. "
"To minimise any delays, we would ask customers whose licences are not due for renewal in the next four weeks to hold off on attending an NDLS centre. We would also strongly recommend that customers carefully review the list of documents required to prove their identity when applying for a learner permit or full licence before they attend one of the NDLS centres as not having the correct original documents could mean your application can't be processed. The list of acceptable documents is available on NDLS.ie and will be published in national and local press adverts to assist people."
Action Plan:
1. Additional staff will be assigned to NDLS centres throughout the country to improve customer service
2. A public information campaign will be implemented to make sure customers are kept updated on the situation.
The RSA's advice to customers is as follows:
1. Only attend an NDLS centre if your licence is due to expire in the next four weeks so that urgent applications can be facilitated and delays are minimised
2. Please make sure you bring the correct documentation i.e. the completed NEW application form and the correct original documents to verify your identity when you go to the NDLS centre. Check the list of acceptable documents on NDLS.ie before attending a centre as having the incorrect documents will lead to a delay with your application. National and local press ads are also being published to clearly highlight these requirements.
The new application form is available to download from NDLS.ie or can be picked up at Garda stations, Motor Tax Offices and NDLS centres.
"I'd like to take this opportunity to thank our customers for their patience while we establish our new service. We ask you to bear with us as we work hard to minimise any disruption to you," said Mr Caulfield.
For more information on NDLS, including a map of NDLS centres, the documents required when applying for a licence or learner permit, and an information video to guide you through the experience of attending an NDLS centre, visit NDLS.ie
You can listen to the NDLS radio advert (MP3) here which advises on who should be attending the NDLS Centres