With the winter cold fast approaching Allianz Global Assistance Ireland, the pan-European roadside assistance expert, is urging motorists throughout Ireland to be prepared in advance and follow some simple winter driving tips.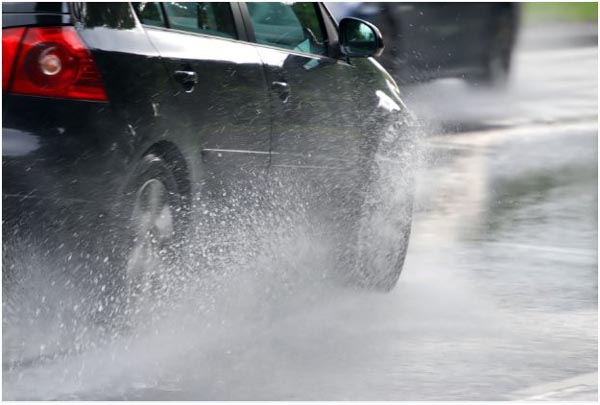 Ireland's cold, rainy and increasingly harsh winters over recent years have caused havoc with road surfaces, so it is important for drivers to do all they can to increase the safety of their vehicle before driving in these conditions.
Alongside general checks on the vehicle such as front and rear lights, wiper blades and levels of oil, water and screenwash, drivers should consider purchasing a set of winter tyres to prolong the life of their standard tyres and improve the safety of their car in cold or slippery conditions.
Winter tyres have tread patterns specifically designed to bite into snow and ice. They're made from softer materials that retain their flexibility in cold weather, allowing the tyre to better conform to the surface of the road; giving better grip on snowy and icy surfaces than regular tyres. Grip is critical to ensure that a vehicle can stop and steer; ensuring safety enhancing technologies can do their jobs*.
Roland Hesse, Country Manager for Ireland, Allianz Global Assistance, said: "Many Irish drivers and their cars are simply not prepared to cope with extreme weather conditions as until recently, they were generally not the norm. Northern and continental Europe expects extreme winters every year, with motorists taking time to prepare their cars fully, which means they are not only safer but also more able to continue as normal. Precautions such as fitting winter tyres can help motorists stay on the road and stay safe."
He continued: "In addition, we recommend road users keep some winter essentials in the car and if necessary, have their vehicle checked or serviced by a professional. Also remember to check the local weather forecast and be sensible about whether or not your journey is essential."
Allianz Global Assistance Winter Driving Tips
Keep some winter essentials in the car in case you get stuck in cold weather. For example: a torch, windscreen ice-scraper, a shovel, a blanket, boots, some warm clothes, bottled water and snacks.
If your battery is accessible, check the connections on the top of the battery are clean, damage free, secure and free of corrosion. Make sure your battery is fully charged and in good condition
Ensure your tyres are in good condition for maximum grip on the road in slippery conditions; invest in winter tyres if you've not done so already.
Check that all of your lights, including fog lights, are working and clean. Replace any blown light bulbs – don't forget to check internal lights.
Make sure your wiper blades are in good condition, and replace them if they're not clearing the windscreen effectively.
Check the oil, water and screenwash levels – top up where necessary and don't forget to add an appropriate anti-freeze to the water and screenwash if required.
Before leaving, check the local weather forecast and be sensible about whether or not your journey is essential – do not drive in extreme conditions unless absolutely necessary.
When driving in bad conditions, remember that braking distances are much greater, and visibility potentially much lower than usual. Drive cautiously, maintaining a constant speed wherever possible and applying brakes gently to avoid skidding.
If your car gets stuck in snow, use a high gear and gently rock the car back and forth to ease out of the snow – revving the engine in a low gear will just dig the wheels deeper into the snow.
If necessary, have your vehicle checked or serviced by a professional.
Currently one of the country's largest assistance companies for the automotive and travel insurance industries, Allianz Global Assistance employs thirty-nine people at its Sandyford Head Office in Dublin.