In order to provide its end-users with premium quality products, Bridgestone has surrounded itself with the best developers, engineers, and test drivers such as Stefano Modena – ex-Formula 1 driver – to make sure all Bridgestone customers feel safe on their winter journey.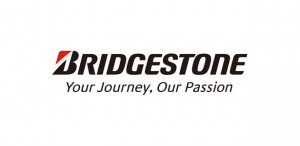 "Driving in winter conditions is something everyone must prepare for. It is not only about having the right tyres; the driver's behaviour is also essential in these conditions as he needs to understand and adapt to different winter hazards. It is therefore essential to not only prepare our vehicle, but also ourselves when the weather gets cold" says Stefano Modena, test driver at Bridgestone's European Proving Ground.
Here are some of Stefano's winter tips:
· Make the switch. Winter tyres offer dramatically improved safety and performance in winter conditions. So when temperatures start to drop, it's time to make the switch from summer to winter tyres.
· Check your grip. Because road conditions can change quickly and drastically, it's important to regularly test how much traction you can count on in case you have to brake or swerve suddenly. Gently apply the brake every now and again and slow down, if needed, in response to changing road conditions.
· Turn in stages. When cornering on snow or icy surfaces, break down the manoeuvre into smaller steps. Brake first, in a straight line, before making the turn. And accelerate gradually after straightening back up. That way, you use all the available grip to make the turn.
· Forget the cruise control. In wet or icy conditions, you constantly need to adapt your speed to the conditions. Switch off the cruise control and maintain manual control of acceleration and deceleration at all times.
· If in doubt, don't drive. If the weather looks too treacherous, leave the car at home. Nothing should be more important than your safety and that of your loved ones.
Winter Tyre Advantages
Both the compound and tread design of winter tyres are much better adapted to winter conditions, offering dramatically improved safety, grip and performance on snow, ice, slush and on wet and frozen roads. Winter tyres are made from compound materials that remain soft and pliable at colder temperatures and tread designs with a higher density of sipes with small grooves for added "edge effect" and grip on ice and snow.
Both internal and independent testing has proven that the braking distance of summer tyres can be almost three times longer than that of winter tyres on snow. But even in less extreme conditions, winter tyres offer greatly enhanced response, precision and control than their summer counterparts. Which is why Bridgestone strongly recommends changing to winter tyres well before winter strikes.
To find out more about our winter tyre tests, check out our Youtube channel.
High-Performance Winter Range
Bridgestone invests heavily in developing the most advanced winter tyre technology possible. Investments that have resulted in Bridgestone's most comprehensive and high-performance winter tyre range yet. Offering motorists throughout Europe a safe and reliable solution to the challenges of winter driving. From the wetter and unpredictable conditions of southern Europe to the colder but variable climate of central and eastern Europe to the severe conditions of the north, Bridgestone has all four compass points covered in a range that continues to break boundaries in terms of safety, performance and economy.
In fact, Bridgestone has been taking "by storm" many leading, independent winter tyre tests, achieving strong results and top recommendations from AutoBild, ADAC, ÖAMTC, TCS, ACE and GTÜ.