It comes in the wake of survey results, which showed that almost 40 per cent of Irish drivers admitted getting angry behind the wheel on a weekly basis.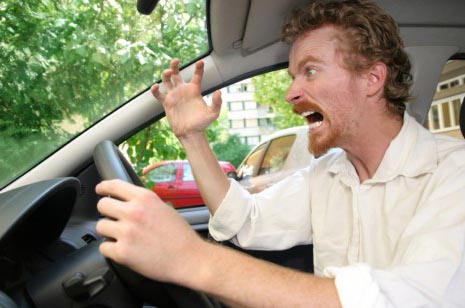 And one in three drivers expected to experience aggressive or intimidating driving while out in their car — 13 per cent admitted getting out of the vehicle in order to confront another driver.
An insight into the actions of aggressive drivers and the consequences for other road users also came in the documentary, Mean Streets shown on RTÉ television last Sunday evening.
Yesterday road safety adviser, Noel Gibbons, revealed that the most habitual aggressors behind the wheel are in an argumentative and antagonistic state of mind even before they get into their car.
"They see their car journey as a contest between themselves and other drivers who they believe shouldn't be on the road in the first place," said Mr Gibbons.
Drivers are now being warned to become more aware of the actions that are most likely to lead to a road rage incident. These include slow driving, following too close to the car in front, unsafe lane changes, flashing of headlights, blowing of the car horn and obscene hand gestures.
"In order to avoid a confrontation motorists should not over-react. They should put their pride in the back seat. Don't challenge the other driver by speeding up or attempting to hold your own with them.
"Don't endanger yourself by trying to evade the driver, don't gesture or retaliate in any way and avoid eye contact", Mr Gibbons, who is attached to the road safety office of Mayo County Council, said.
"Members of the public can call Traffic Watch at 1890 205805 to report aggressive driver behaviour," he said.