Motorists convicted of sending a text message or email while driving will face tough new penalties and a compulsory court appearance under new laws that come into force on Thursday, May 1.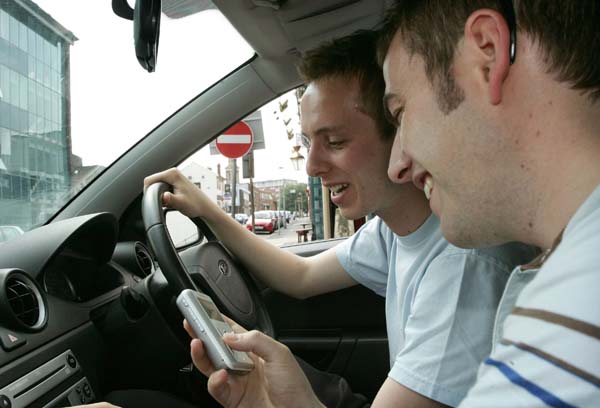 Sending a text message while driving is one of the most dangerous things that any motorist can do. Drivers who send messages while driving spend up to 400% more time with their eyes off the road. It's lethal behaviour, even when stopped in traffic, and it's in all our interests to put the phone away while driving.
The new penalties come into effect this Thursday, May 1st. Any motorist convicted under the regulations must attend court and face a financial penalty to be determined by the judge. There is no option to take the lesser penalty of penalty points on this offence.
The new penalties come on top of existing penalties for holding a mobile phone while driving and apply specifically to sending SMS or MMS messages and emails. They also close a loophole which may have permitted motorists to send a text message if a phone was held in a cradle within the car.
The Department will address other phone applications and the use of other electronic devices while driving when we have an all-encompassing means of identifying them within a legal framework. However, motorists are advised never to use their phones or electronic devices for any purpose while driving.