The Road Safety Authority (RSA) is reminding political parties and their campaign workers of the need to take care when positioning campaign posters in the lead up to the Local and European elections.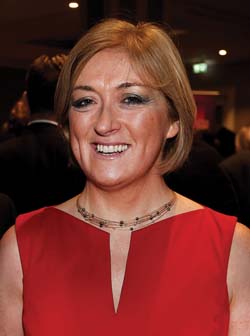 Commenting on the placement of election posters, Ms Moyagh Murdock, Chief Executive, RSA said:"It is essential that road safety continues to remain a priority in the lead up to the Local and European Elections. The signage on our roads, whether put there by the National Roads Authority, Local Authorities, the Gardaí or construction and road repair teams, are there to ensure the safety of motorists and all road users. It is vital that no action is taken that either obscures them or distracts road users from their content."
The RSA is reminding political parties that it is an offence* to erect any sign or notice that makes a traffic sign less visible to road users. Particular care should be taken to ensure that all posters are securely fastened so as to avoid hitting cyclists, pedestrians or vehicles.
Local Authorities are also advised that under the 'Traffic Signs Manual' issued by the Department of Transport that action should be taken to deal with obstructions that impede the clear visibility of traffic signs.
Concluding, Ms. Murdock urged election candidates to ensure that their volunteers and employees are safe when working at the road side:
"It is imperative that campaign workers do not place themselves or others at risk when erecting or dismantling posters. Each campaign worker should always wear hi-visibility clothing to ensure they can be clearly seen and safe when working on the road side. "