Motorists are being advised to "Take Action, Avoid the Distraction" ahead of the May Bank Holiday weekend, at a time when almost half of motorists (46%) admit to engaging in distracting activities when driving.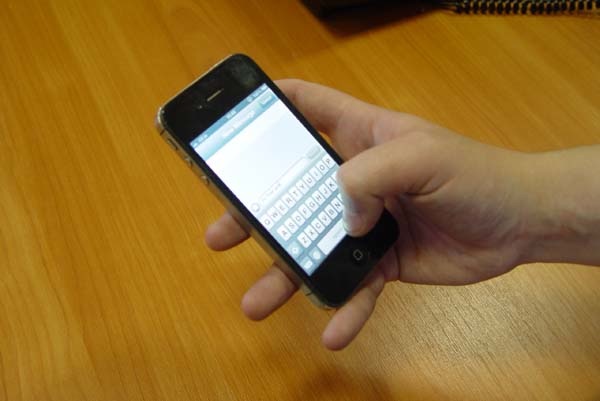 The research was commissioned for the launch of Liberty Insurance's #DriveSafer campaign.The campaign is calling on drivers to be more aware of the risks posed by some of their habits when driving and encourages them to change their behaviour in efforts to make Irish roads safer. 56% of respondents said they would consider themselves to be as safe as most drivers, and 41% would consider themselves safer than the majority of drivers.
The Liberty Insurance research revealed 13% stated they engaged in digital distractions including texting, checking emails and talking on their mobile. Eating while driving, was cited by 9% of respondents, with more men (11%) partaking in this activity than women (7%).
Taking/placing calls while driving was cited by 7% of drivers in the Liberty Insurance research as an activity they had partaken in the day before. Talking on the phone while driving was higher among men (9%) than women (6%), Additional digital distractions drivers admitted to executing included sending or reading a text message at 4%, using Map Apps at 3%, with checking emails, posting on Facebook/Twitter and checking a traffic report from their phone, all at 1% respectively.
36% of respondents said that they have changed a channel on the radio, a lower level distraction, but the most common distracting activity carried out while behind the wheel. The biggest culprits for this were 17-34 year olds and young families, at 41% each.
Last week marked the launch of a nationwide campaign by An Garda Siochána against people using mobile phones while driving and from May 1st 2014, it will be an offence to read or send a text while driving. Nearly 10,000 drivers were detected holding a mobile phone whilst driving this year and in May 2013, 2,335 fixed charged notices issued for using mobile phones while driving.
The research also revealed the activities of other drivers that warrant the most negative attention which include; speeding, poor parking, Sundaydrivers, lack of courtesy when failing to let others pull out and switching lanes at the last minute. These results suggest that whilst Irish people are happy to highlight the flaws of other drivers they fail to recognise some of their own bad driving habits.
Annette Ni Dhathlaoi, Head of Marketing, Liberty Insurance said; "Our research has revealed some very interesting insights into the driving habits of the Irish public. Whilst almost half of people surveyed stated that they carry out distracting activities while driving, just 3% would consider themselves to be an unsafe driver. We are encouraging drivers to take action and avoid these distractions and inviting people to share their #DriveSafer tips via Twitter and the Liberty Insurance Facebook page using the hashtag. It's important that friends and family point out some of the unsafe and distracting behaviours their loved ones engage in whilst driving, so they recognise the risks posed by their habits. We wanted to reveal our findings ahead of the Bank Holiday weekend, to provide people with tips to help them to recognise the distractions they need to avoid whilst driving."
Liberty Insurance is calling on drivers' friends and family to point out habits that they need to change as they may fail to recognise these behaviours themselves. People can visit the Liberty Ireland Facebook page www.facebook.com/libertyinsuranceireland or Tweet using the hashtag #DriveSafer to share their tips as well as bad driver behaviour or habits that they have spotted. Liberty Insurance will also be sharing tips to help drivers avoid some of the more common distractions revealed in the research.
Some quick and helpful tips to #DriveSafer from Liberty Insurance;
· Power off your phone before your journey to avoid distractions of incoming texts. If you need to check it, pull over to a safe place
· Plan your journey in advance to avoid the use of Map Apps while driving
· Pull over to a safe place to place or take calls
· Prepare a playlist/CD in advance of your journey to counteract station surfing on the radio
· Preset your favourite stations to avoid unnecessary station surfing
· Eat before your journey or pull over to a safe place before snacking
· Check your email before your journey so that you can ensure your mind will be focused on the road
· Do not engage in any social media while driving. It can wait.