Irish motorists may be compromising their safety as a result of reduced car maintenance.  A recent survey carried out by Bridgestone Ireland and its retail arm, First Stop, has indicated that motorists may have reduced their spend on car maintenance.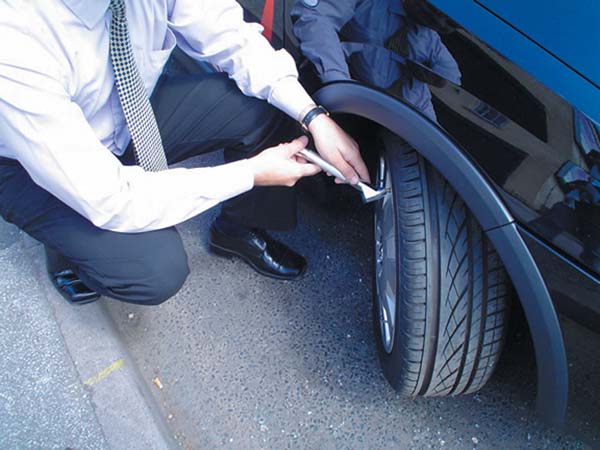 74% of motorists believe cost of motoring has gone up since same time last year and over half (52%) have experienced difficulty in meeting some of their motoring expenses in the past twelve months.  Of these, 63% did not have their car serviced at the scheduled time.  1 in 5 of all motorists postponed their car service and 18% of all motorists didn't get their car serviced at all in the past twelve months.
"Worryingly, only one third of those who didn't get their car serviced believe that it compromises their safety," says Jackie Wherity, Bridgestone Ireland, "It is of significant concern that during the downturn, motorists may have reduced their car maintenance."
432 motorists were surveyed for Bridgestone Ireland and First Stop by Direction Research in January.
Checking Tyres
68% of the motorists are checking tyres once a quarter while 1 in 5 are leaving it six months or more.  Jackie Wherity adds, "In addition to poor car maintenance, we have evidence that motorists may be jeopardising their safety by not checking their tyres – which should be done once a month.  This finding was particularly worrying as the survey was done in Winter when it is even more important to check tyres regularly. And in most outlets it is free to get air and pressure checked."
Budgeting
58% of people are not providing for motoring expenses each month, particularly for the NCT, tyre replacement or a car service. Colm Conygham of First Stop says, "Even the people who do budget monthly for motor expenses focus on fuel, insurance and tax – but this means if something does go wrong and they need an urgent car service or to have the tyres changed, they haven't provided for that financially."
Using car less
40% of motorists are using their cars less since 2008 and of these, 60% say it is due to costs (39% cost of fuel, 21% cost generally).  Of that 60%, nearly a quarter are using public transport more, just under a third are walking more and 10% are cycling more.
Favourite Passenger
The interviewees seems to be a very loyal bunch – when asked who their favourite passenger on a long car journey in Ireland would be 32% chose their partner, 21% their family while 10% would prefer to be alone!