Monroe, the shock absorber specialists are advising motorists to check their vehicle, including their shock absorbers before heading off their summer holidays.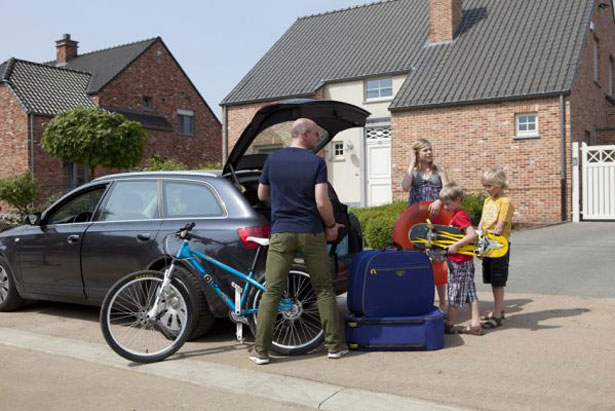 As millions of motorists across Europe take to the roads for the holidays, only a small fraction will remember to perform comprehensive inspections of key vehicle systems, including brakes, tyres, lights and shock absorbers,
That's right, shock absorbers. Many vehicle owners are surprised to learn that the primary role of a shock is to help protect their safety through precise steering, stopping and stability characteristics in a full range of driving situations.
To help consumers remember to replace worn or damaged shocks, the globally respected Monroe® brand has again launched a consumer education campaign, titled "Everything Gets Old. Even Your Shocks." This innovative campaign draws parallels between worn shock absorbers and other items that gradually wear out, including bananas, toothbrushes and furniture.
Shock absorbers are often referred to as 'ride control' components within the automotive trade, because that term more clearly describes their true function," said Alex Gelbcke, vice president and general manager, Aftermarket Europe, for Monroe shocks manufacturer Tenneco Inc. "They help control how your vehicle reacts to the road under all driving situations, and play vital roles in keeping you safe by complementing the performance of your tyres, brakes and other steering and suspension components."

Automotive service representatives recommend that shocks be thoroughly inspected and tested for wear at least annually and that worn units be replaced by at least 80,000 kilometers. It is important to follow this replacement benchmark because these components can lose their effectiveness in a very gradual and almost imperceptible manner.
Think of how our eyesight changes throughout our lives – we might not notice the change from day to day, but after a year or two it can be quite significant," Gelbcke said. "The same can be true of your shocks' performance. And as they wear out we are losing the steering, stopping and stability characteristics that help us avoid accidents."