The Road Safety Authority (RSA) and An Garda Síochána are calling on drivers to be extra cautious on the roads and in particular, to recognise the symptoms of driver fatigue and to take appropriate action.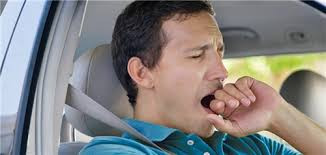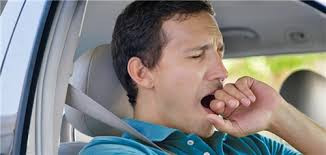 International research suggests that fatigue could be a contributory factor in up to 1 in 5 driver deaths in Ireland*. To help combat driver fatigue this bank holiday weekend, the RSA and Applegreen are teaming up for the second year running to organise a 'Driver Reviver' Campaign. Cups of coffee will be available free of charge to drivers at17 participating Applegreen service stationsbetween 2pm and 8pm this Friday 1st August.
Drivers simply mention the 'RSA' to the till operator and they will receive a free cup of coffee on Friday 1st to ensure they get to their destination safely.
Ms Moyagh Murdock, Chief Executive of the Road Safety Authority said: "Tragically last year, 11 people were killed and seriously injured during the August Bank Holiday weekend. And already this year, 111 people have died on our roads, three more than the same period last year. This weekend will see thousands of people take to the roads particularly cyclists, pedestrians and motorcyclists who have been the most at risk people using the road this year. Many will also be travelling long distances to enjoy the long weekend so we are urging all road-users to make sure that road safety remains a priority."
"We are delighted to partner with Applegreen on the Driver Reviver campaign again this year and to give drivers a very practical way to minimise driver fatigue. If you are fighting sleep at the wheel, stop immediately. If you can, drink a cup of coffee or a caffeine drink but most importantly, take a 15 to 20 minute nap. After this, stretch your legs and get some fresh air. Following this advice should enable you to drive for another hour or so. Never ever drive if you are fighting sleep."
Joe Barrett – Chief Operating Officer, Applegreen, Applegreen said: "We are delighted to partner with the RSA again on this year's Driver Reviver campaign and to be able to play a role in helping to improve safety on our roads. This Friday, from 2pm to 8pm, drivers can get a free cup of coffee by mentioning RSA to the till operator at any one of the 17Applegreen participating stations. We're proud to be involved in any campaign that helps to keep our roads free from tragedy."
An Garda Síochána will be out in force this weekend targeting all aspects of road traffic enforcement, with particular emphasis on speeding, drink and drug driving, non-wearing of seatbelts, mobile phones use and reckless driving.

Chief Superintendent Michael O' Sullivan, Garda National Traffic Bureau said: "Since 2009, 42 people have been killed and seriously injured on our roads over the August Bank Holiday weekend, including 5 people who lost their lives in 2013. No lives however were lost in 2012. An Garda Síochána is reminding road-users that bank holiday weekends are high risk periods for death and serious injury, simply because there are more people on our roads, many travelling long distances. This is where fatigue can be at its deadliest. It's the silent killer on the roads.
This weekend, An Garda Síochána will be out in force to address all aspects of road traffic enforcement with a particular emphasis on high risk, irresponsible behaviour. So please, drive with caution, and share the roads responsibly and safely, and make this a safe weekend for all."