Noel Brett, Chief Executive of the Road Safety Authority (RSA) tendered his resignation and will be leaving the RSA at the end of October.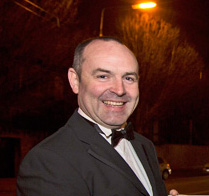 It is understood that Mr Brett is leaving to pursue opportunities in the private sector.
Commenting on the annoucemnt Gay Byrne, Chairman of the Board the RSA said: "The board wishes to acknowledge the massive contribution he has made over the past yeight years. He was instrumental in guiding the RSA from its establishment in 2006 through its formative years to a point where the Authority is now held in the highest regard not just in Ireland but internationally."
"During his time as CEO Noel has been a dedicated and outstanding public servant. He will be a big loss not only to road safety but to the public sector in Ireland.
The board and I would like to wish Noel all the very best as he takes up a new and exciting position. For me personally I am very saddened indeed at his departure but completely understand the reasons why he has to go."