An Garda Siochana has expressed its concern over the number of road fatalities so far this year.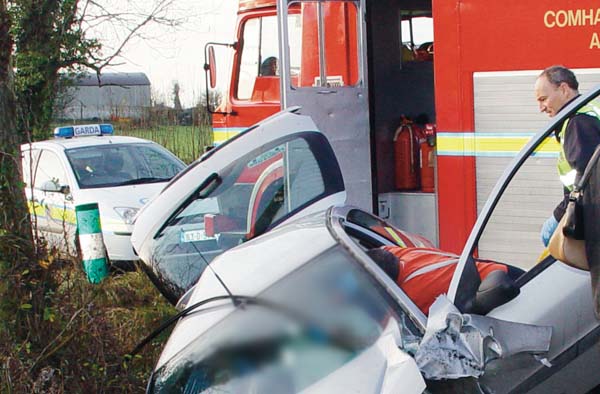 To date 61 drivers have lost their lives on our roads, the largest of any road user category. 13 of those drivers were between the ages of 21-25, the highest of any driver age group. Friday continues to carry the highest risk on the road of any day of the week, accounting for one in five of all fatal road traffic collisions. The time period 2pm-6pm every day is the time with the highest risk on the road. A total of 37 people have lost their life in fatal road traffic collisions which occurred during this time period.
Of particular concern is the number of motorcycle fatalities that have occurred to date in 2013. 17 riders have already lost their lives on Irish roads compared to 16 in total for 2012.
With this in mind An Garda Síochána is appealing to every road user to take maximum care not only for their safety, but for the safety of every other person who shares the road with them.
Chief Superintendent Michael O' Sullivan said: "Seven more people have lost their lives compared to this date last year. Motorcycle fatalities in particular are already in excess of the total for 2012. There is no doubt that excessive or inappropriate speed plays a significant factor in collisions, and in particular what happens to those involved. We know from our analysis that 4 out of 5 fatal road traffic collisions are occurring on roads with a speed limit of 80km/h or more. Reducing your speed, and ensuring you and all your passengers wear a seatbelt, could be the difference between life and death."
Chief Superintendent O' Sullivan continued:"This is not a driver or rider issue alone. We are all road users, and we all need to always take personal responsibility for everything we do on the roads. If we fail to work together and reverse the increase in fatalities showing to date in 2013, we could ultimately be facing an increase in road fatalities for the first time in eight years. Every road fatality brings devastation and heartbreak to the families and friends of those involved."